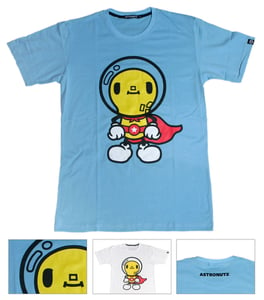 $

29.00
CAPTAIN PEANUT
Size measurements:
Small:
Chest: 44cm, Length: 68cm
Medium:
Chest: 48cm. Length: 72cm
Large:
Chest: 51cm, Length: 76cm
XLarge:
Chest: 53cm, Length: 80cm
The length is measured from the neck line to the bottom hem of T-shirt. The chest is measured from under arm to under arm across the chest of T-shirt.
ASTRONUTZ shirts are made of 100% cotton, we recommend that you flip your tee inside out, wash cold & hang dry.
(Click on image to enlarge!)